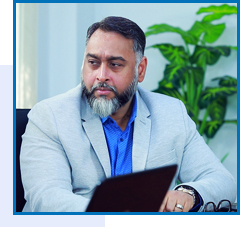 From the Desk of the Chairman
Since 1993, Unicom Textile Mills Ltd has been a frontline contributor in the march forward of the export oriented clothing industry of Bangladesh.
Pioneer in manufacturing Poly-cotton blend fabrics, it has been manufacturing and supplying woven fabrics to the export-oriented garment factories. As a sensible corporate citizen, Unicom emphasizes first the issues of people, environment and principles of ethics in manufacturing.
Led by competent entrepreneurs, managers, professionals, experts and staff, Unicom is committed to packing its buyers' every single penny with value and satisfaction.
Chairman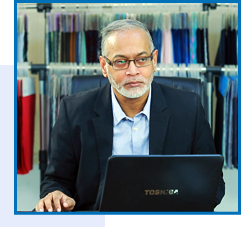 From the Desk of the
Managing Director
It is more than twenty years by now, Unicom Textile Mills Ltd has been manufacturing and exporting woven fabrics with repute.
It manufactures and supplies fabrics to the export-oriented garment factories. Besides, it is a licensee fabric manufacturer for the globally reputed buyers as well. Ever since, we have been relying on state of the art European technology as well as extensive research and development in areas covering weaving, dyeing, printing, finishing and the likes to rationalize the economy of scale and synergy in operations which is meant for the ultimate benefits to our clients. Our work environment, exhaust heat recovery system, ETP and CRP are just a few of our complaint commitments and environment friendliness.
Thanks tour valued clients, we always look forward to serving them sincerely with warmth and service wherein quality, economy and delivery are nothing but the obvious integral parts of our Unicom culture.
Managing Director